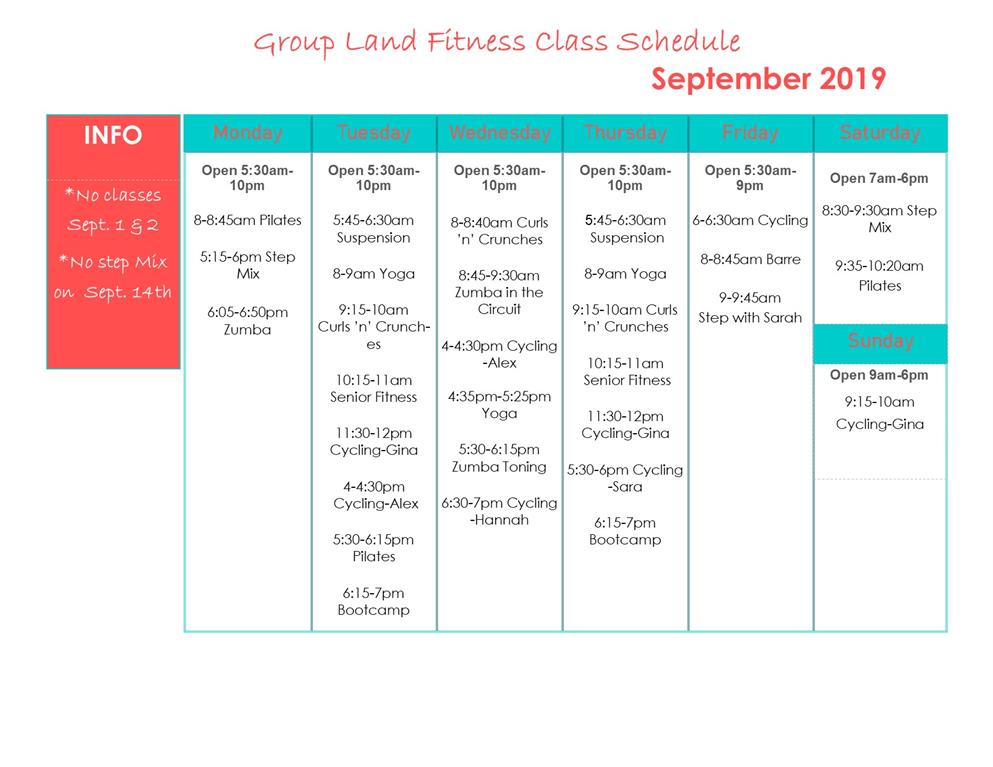 If you are a member, fitness and/or water classes are free with your correlating membership as of 1/20/17
Minimum of 2 people per class.
Check out the Fitness Class Schedules:
Fitness Class Membership:
3 months (unlimited classes)
Adult $110
Fitness Class Passes:
Residents of Whitewater/ Passholder: $5.00
Non-resident of Whitewater: $6.00
Fitness Class Punch Cards: 10 punches
Passholder: $30
Resident:$40
Ryan Givens:Personal Trainer & Morning BootCamp Coach
Ryan Givens (25) was born on September 1st, 1991 in Killeen, Texas where he was the youngest of 4 siblings. Growing up, Ryan moved around very often, but eventually found a home in Milwaukee, Wisconsin just before the start of middle school.
Ryan went on the graduate from Riverside University High School in 2009 and went off to college at Illinois State University to play football. He played football there for 3 years before making the decision to transfer to UW-Whitewater in 2012 to finish school and continue his athletic career. He finished his college career having won two national championships and on a 33 game winning streak.
Majoring in Health and Human Performance as an undergrad, Ryan earned his first degree during the summer of 2015 from UW-Whitewater. Choosing to continue his education, Ryan finished his Master's degree in Athletic Administration in the spring of 2017. Currently, Ryan is the Running Backs Coach for UW-Whitewater and hopes to continue to coach collegiate football for years to come. He also is a co-founder of a football training camp business as well as works for the university with the Upward Bound program.
Lorelei Bowen: Yoga and Senior Fitness
I began my yoga journey ten years ago, and it was love at first practice! Yoga has truly allowed pure peace, pure joy and pure love into my life. The practice has granted me the tools to accept my body as it is today and the discipline to improve it for a better tomorrow.
I have completed my 200 RYT hours through the YogaFit teacher training program. My teaching philosophy is safe yoga is great yoga. I strive to guide my students into poses that are right for their body in the present moment. By focusing on correct alignment, listening to the body and leaving the ego at the door, true bliss can be experienced on the mat.
I am grateful for the opportunity to share my passion for yoga with others. My intention is to teach yoga in a way that is gratifying and accessible to all. I truly believe everyone can benefit from yoga, the practice is inclusive to all bodies, fitness levels and ages. Join me on the mat to experience finding the light within you through yoga!
Lorrie E. Koppein
Aquatic Exercise Instructor
Aquatic Therapist
Education
Undergraduate degree: UW-Whitewater----Bachelor of Education in Physical Education
Master of Science: Western Illinois University---Master of Science in Athletic Training
PhD: University of Wisconsin---Biomechanics
Work History
10 years teaching/coaching experience in Illinois public schools and administrator in Racine public schools.
10 years: Director of Instruction and Golf Professional Evergreen Golf Club--Elkhorn
20 years medical researcher with UW-Madison medical school in orthopedics.
Aquatic Work History
25+ years aquatic exercise instruction
-----specialist in aquatic exercise for arthritis and pre/post joint replacements
-----aquatic therapist
Volunteer assistant coach Whitewater High School Girls Swim Team
Aquatic certifications
Arthritis Foundation----Aquatic exercise for arthritis
American College of Sports Medicine---Personal fitness training and aquatic therapy
Other certifications/Professional Affiliations
Ladies Professional Golf Association
Golf instructor: Spring Creek Golf Course; Alpine Valley Golf Course
My interest in fitness began in college at UW La Crosse where I took my first PE Aerobics class. I taught a stretching class at nursing homes, fitness classes at a vocational rehabilitation center, Bodyworks in Whitewater, Whitewater Park and Rec department for ten years, and presently have been teaching fitness classes at WAC for about 10 years. I love teaching a Fitness Mix using Step, Bosu, and weights twice a week. I have worked as a school counselor at WUSD at Lincoln School since 1995. I love to spend time with family, read, garden, and travel.
I started my career in the fitness industry in 2009 after falling in love with going to Zumba Fitness classes for a year and a half. Outside of work, my daughter keeps me on my toes and I have a Hobby Lobby shopping addiction. When I find some free time, I enjoy participating in mud/obstacle races such as Spartan, Rugged Maniac, and Terrain Racing. In January 2017 my daughter and I took in two moody cats which has made life even more interesting.