Quad County Football Challenge
After School Program
Due to registration numbers, there will be NO after school program from 3-6pm at all elementary schools Sept 1st - Sept 11th.
We have extended registration for the after school program from 3-6pm at the elementary schools Sept 14th - Sept 25th.
Deadline to sign up is Friday, Aug 28th.
Registration for Sept 14th- Sept 25th will be
online only
. Each day will be a single registration number, so please select the day(s) you need and be sure to do this for each child you need to attend. To help you with this process, please type in the start of the number below based on your school location.
http://www.wwparks.org
Lakeview: 9130
Washington: 9140
Lincoln: 9150 ** The middle school will not be an option for this location
To insure the programs are staffed properly and ready with all the safety precautions, the registration deadline for these dates are Friday, August 28th.
Program Numbers will remain maxed at 10 participants and must have a minimum of 4 participants to take place that particular day.
Full day program options still available Sept 14th - Sept 25th.
This program is designed to provide a full day program to children not participating in half day face to face instruction. Children can be dropped off and picked up anytime between 7:30am-5:30pm at the Downtown Armory. Children will have designated times and help with logging onto virtual learning. (Children must bring their own computers/chrome book/ipads). Children must also bring a sack lunch.
Program Safety Precautions:

* Participants Temperatures will be taken daily on arrival. Any temperatures above 100.4 will not be allowed to attend for the day.

* Participants will be required to wear face masks indoors. One mask will be provided with program registration.

* Hand washing and cleaning will take place throughout the day.

* In the event of a COVID Positive case, the department will follow CDC guidelines
Program Schedule:
7:30am-9:00am: Good Morning Welcome & Activities
9:00am-10:30am: Virtual Learning stations with help from Staff
10:30am-12:30pm: Lunch & Activities
12:30pm-2:00pm: Outside Activities
2:00pm-3:30pm: Virtual Learning stations with help from Staff
3:30pm-5:30pm: Fun Activities
Thank you again for your patience and support throughout these challenging times. To register for these programs, please visit
www.wwparks.org
Please also do not hesitate to contact me for any questions.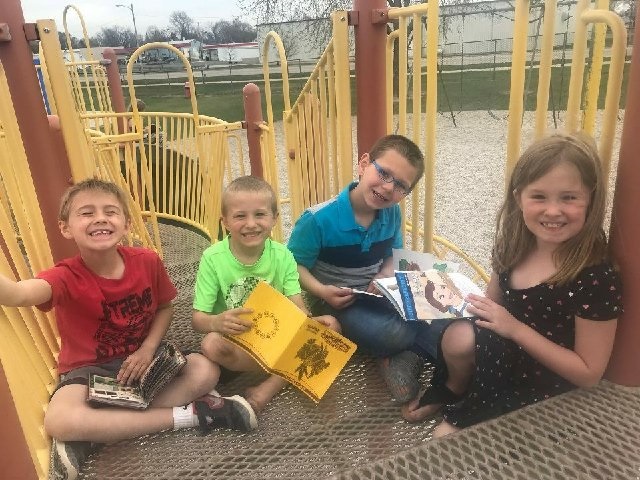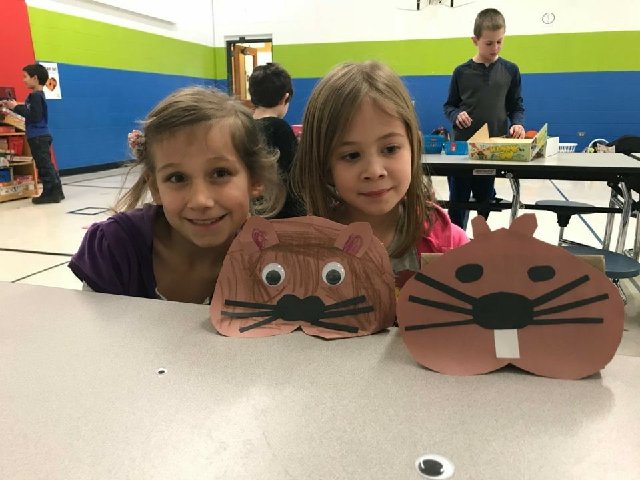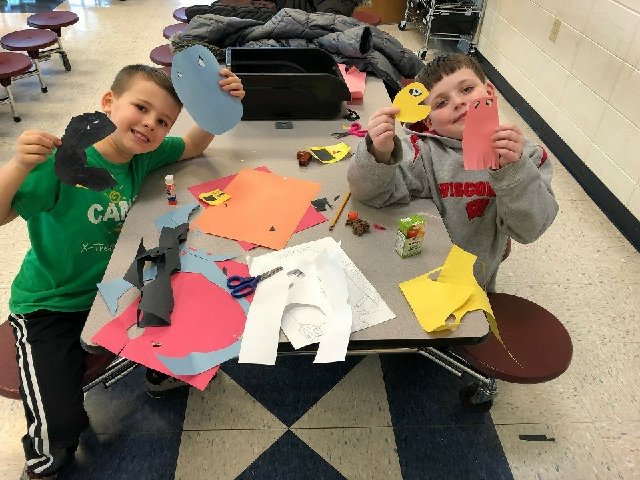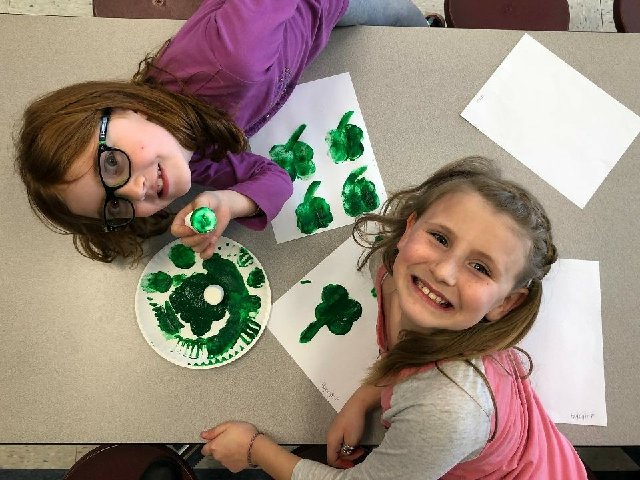 Click on the Blue After School Program Tab to the left for all information regarding the program.
Whitewater Traveling Basketball Club
Check out some information regarding the WTBC Girl's Fall/Winter Season!
Community Message:
Please bear with us while the WWYTBC board members decide what is best moving forward for the program. We are trying to make the best decision based on the information we have at this time.
What we do know right now:
1. BDL is hoping and planning to have a season this year.
2. We are hoping for other opportunities (outside tournaments/camps) if BDL does not hold a season.
3. Registration is now open by clicking HERE; but we will not be collecting fees until we understand what the cost will be for the season since we are a non-profit organization. We do need to get some idea of what participation numbers look like to make a decision about the season.
4. We will be scheduling gym time this fall/winter assuming we will have access to facilities. We, also, must remain flexible to abide by county, village and school guidelines.
We are trying to make a meaningful season for our girls. We ask that you please be patient as we move through this frustrating time. Whatever comes from this, we will make the best of the way things are.
If you have any questions please email wwytbc@gmail.com. Please be patient with us for a reply. We are volunteers with jobs, families, and other responsibilities. We'll try our best to respond as quickly as we can!
Thank you!
Whitewater Traveling Basketball Club
Summer Camp 2020- Registration NOW Open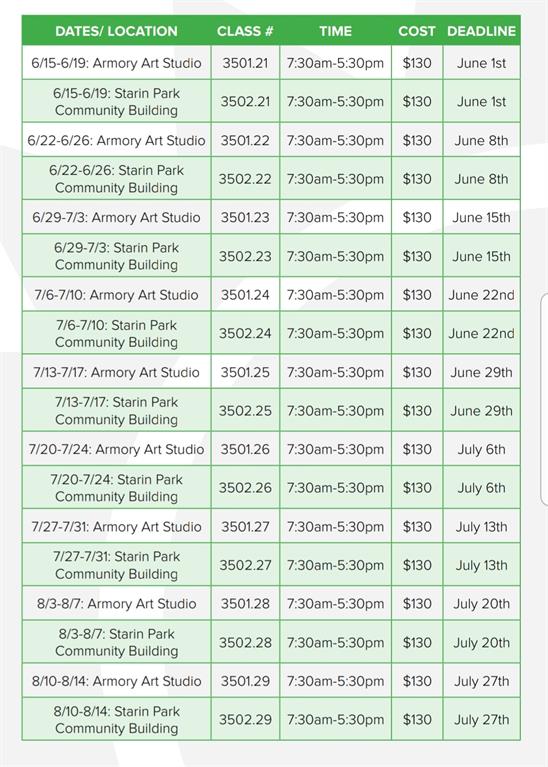 It's a Summer to make lifetime memories!!! Select one week or an entire summer! Register at
www.wwparks.org
Winter & Spring 2019 - 2020 Brochure
The 2019-2020 Winter & Spring Brochure is now available!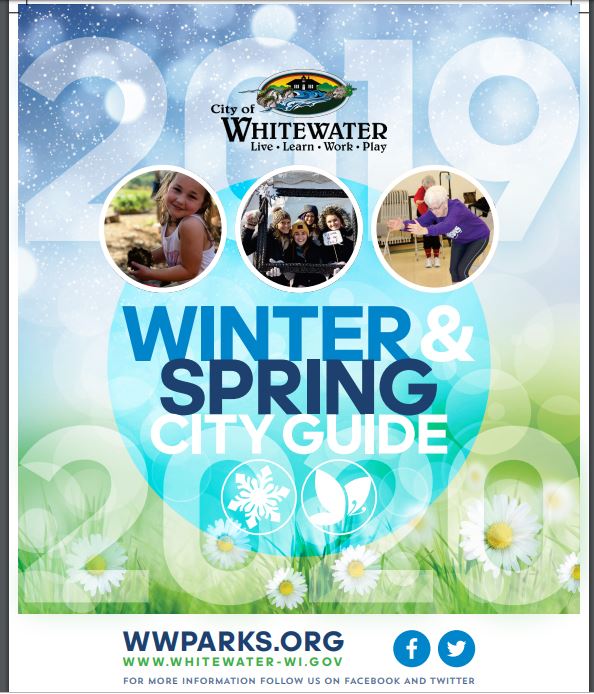 Please visit www.wwparks.org
For a hard copy, please visit City Hall, Whitewater Aquatic Center, and Seniors In the Park
Cancellation Hotline
The number to call is (262) 458-2799. Please use this number if you think there may be a cancellation due to inclement weather. As always, please check the website and your emails for cancellations as well.
Parks & Recreation Strategic Plan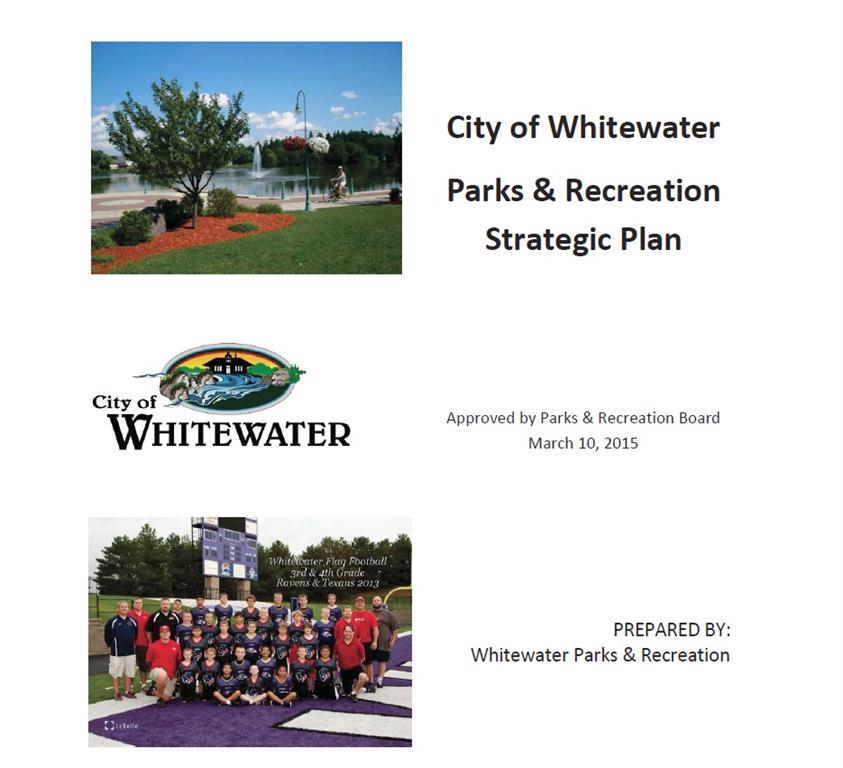 Parks & Recreation Strategic Plan
The Parks and Recreation Board approved the strategic plan in March of 2015. This document will serve as guide for future plans, it includes specific pages for each city park, facility, and the bicycle and pedestrian network.
Newsletters
The Parks and Recreation Department distributes two monthly newsletters and you can sign up for both or just that one that interests you below:
New Whitewater City Park! Minneiska Park
Did you hear that we've set up a new park?! -
Minneiska Park
Located at 731 S Tanner Way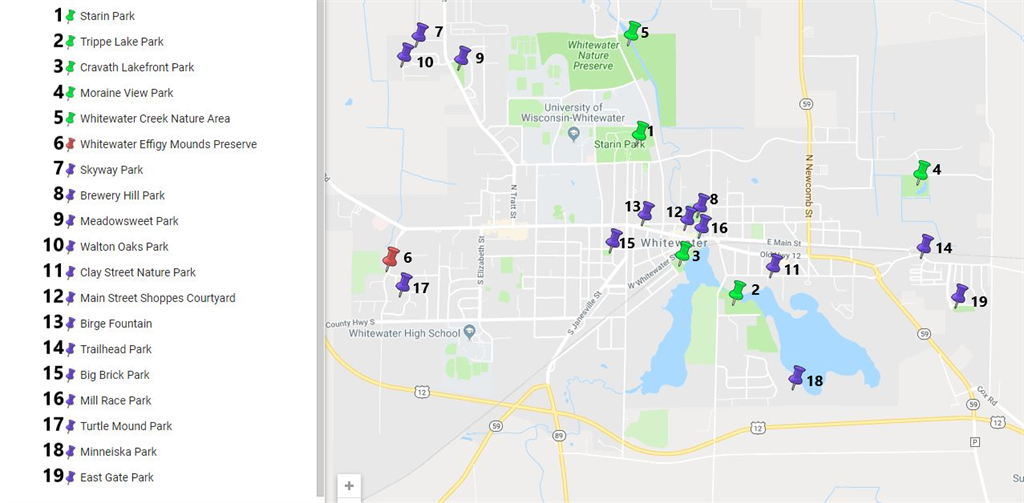 Sponsors
Field Naming Sponsor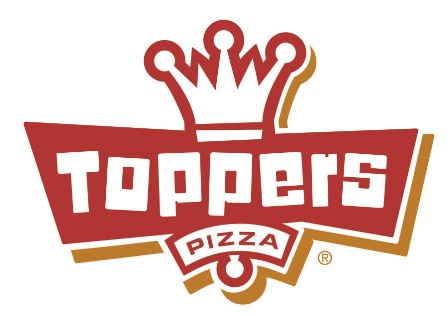 Scoreboard Sponsors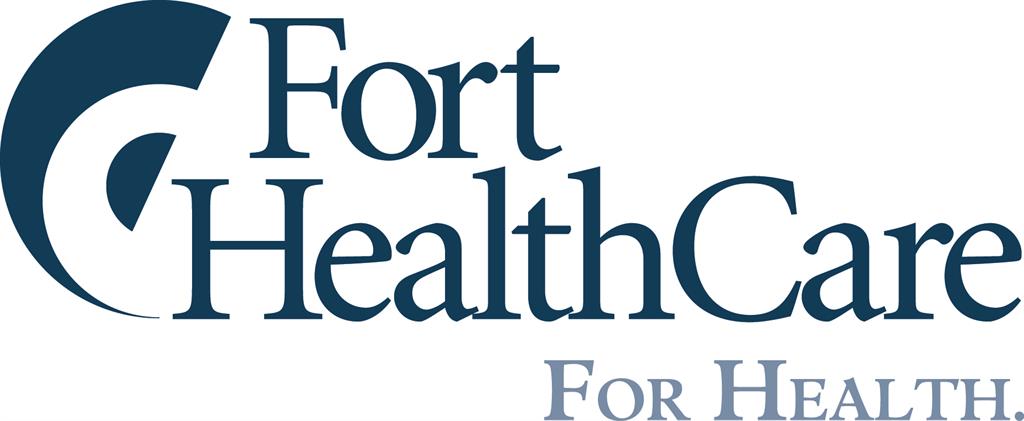 Tri-County Cooling & Heating/Picker's Market
Event Title Sponsor
Silver Sports Sponsor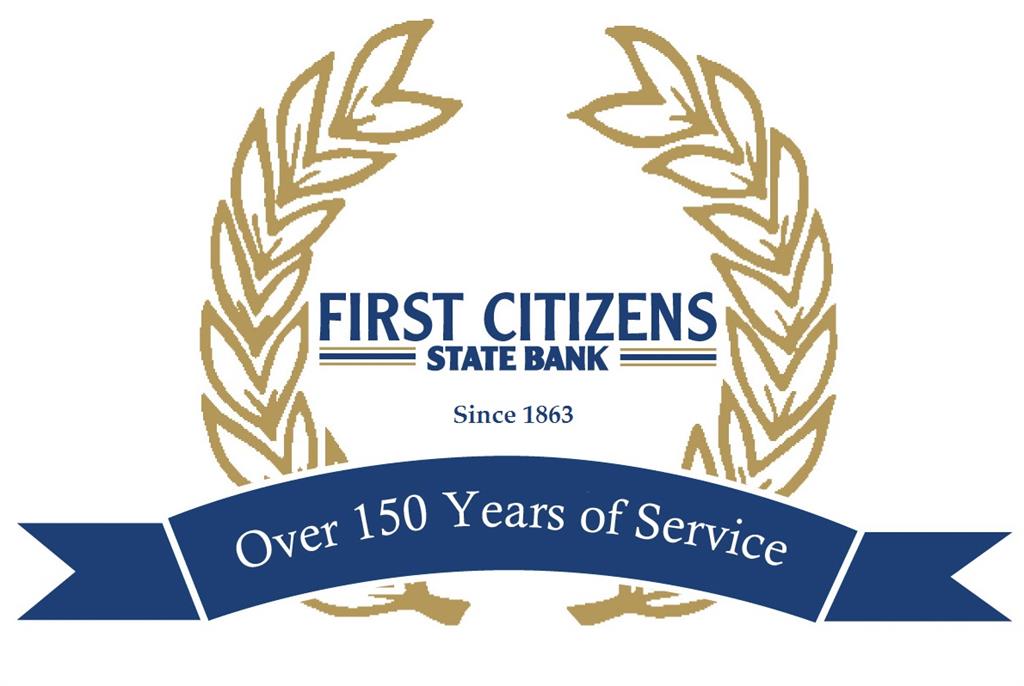 Bronze Sports Sponsor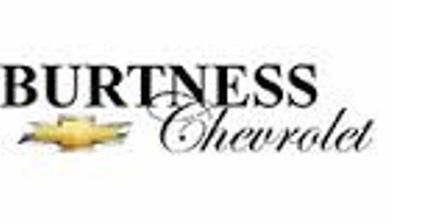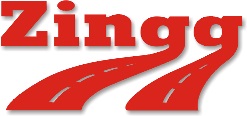 Whitewater Towing